Netflix Streaming Titles for August 2014
Posted by The Nerdiot on July 12th, 2014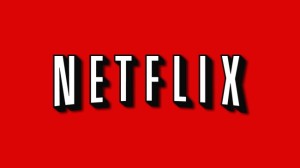 This is the official list of the movies and television shows that will be premiering or coming back to Netflix during the month of August. This list will grow as additional titles are added through out the month so make sure to keep coming back.
For Netflix Streaming titles for August 2014, we'll be seeing these:
August 7th:
Cosmos: A Space-Time Odyssey(2014)
This is the follow up to the original "Cosmos" series about the nature of time and space.
Nymphomaniac: Volume I and II(2013)
Stellan Skarsgard, Shia LaBeouf, Christian Slater, and Uma Thurman are amongst the cast in this 2 part series about a self-diagnosed nymphomaniac.
Stage Fright(2014)
Starring Minnie Driver, Meat Loaf and Kent Nolan star in this musical horror film about a musical theater camp that is terrorized by a musical theater hating killer.
August 9th:
Kill Zombie!(2011)
Zombies attack amsterdam int his comedy/horror film starring Yahya Gaier and Mimoun Ouled Radi
August 12th:
Dancing in Jaffa(2013)
This documentary follows the renowned ballroom dancer Pierre Dulaine.
Haven: Season 4
Fans of the Stephen King inspired series can rejoice as season 4 will be available on August 12th
Low Winter Sun: Season 1
The under rated series that lasted only 1 season, premieres on Netflix on August 12th.
August 13th:
The Nut Job(2014)
An all star cast get a little nutty in this animated adventure about a forest full of animals on the edge of starvation. Starring Will Arnet, Brendan Fraser, Jeff Dunham, Liam Neeson, and Katherine Heigl.
Like Nerdiots on Facebook for more updates on Movies, Television shows, Video Games and much more!
August 15th:
Criminal Minds Seasons 1-6
The hit crime drama on CBS will now be available, only the first 6 seasons though.



You may also like..
6 Responses to "Netflix Streaming Titles for August 2014"