Is there a bigger Rift before Facebook
Posted by HangMan on March 26th, 2014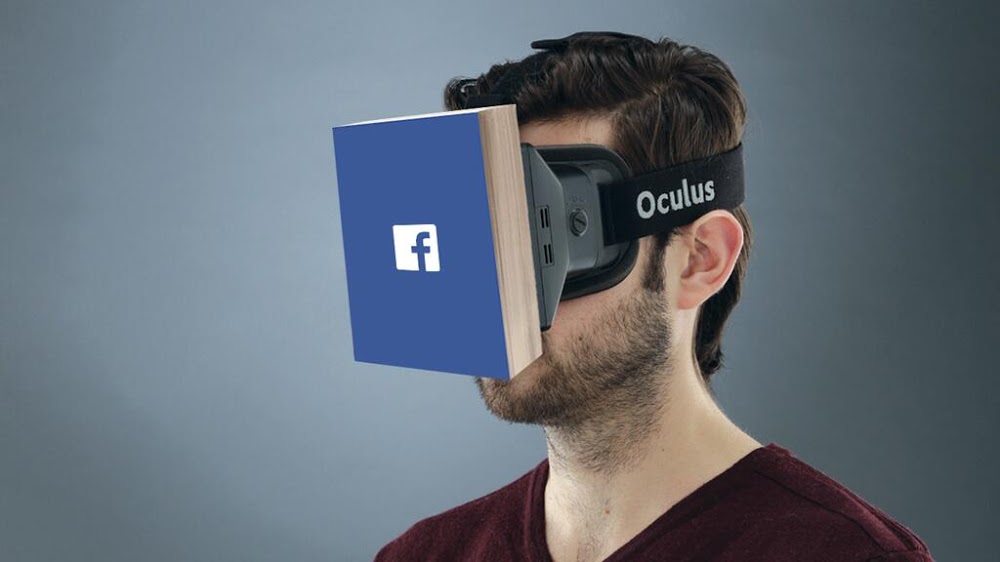 Facebook sure like buying stuff, huh? They have continue their buying spree following their purchase of Whatsapp by splashing around 2 billion dollars on the Oculus Rift company. For those of you that don't know, the rift is a still in development virtual reality headset that shows serious promise of being actually practical, affordable and good. It started off on kick starter being crowd funded and did rather well, exceeding their funding hopes considerable.
So is Facebook buying a VR headset company, a headset that is potentially spearheading the charge of a new wave of technology, a good thing? Humm my gut reaction says it is a bad thing, but lets try and play devils advocate. The obviously good stuff is that Oculus are going to be very financially secure now, so in theory they will be able to release a decent piece of kit at a reasonable price. And with the Facebook branding there is a good chance that it will reach a far larger market than they had previously estimated.
If they do reach a decent user base then that increases the chances of a wider software choice for the device. I believe it was Ubisoft that recently said it wouldn't develop for a platform that has less than a million units. So larger install base would hopefully lead to more software and greater choice. Which hopefully the further upside might be some clever, non gaming, software. Like first person video conferencing or virtual tours, while these are not games, that still seems pretty cool to me.
So that all seems very positive right? The above are my, not impossible, hopes for the future of the Rift. However the problem is that, well, Facebook is evil. Yeah I guess evil is not far off.
There have been repeated and very concerning data collection and breach stories regarding Facebook, and who they share your data with. Then there is the way Facebook makes money. It seems likely that if you are using the Rift adverts will be a regular occurrence and if the games are anything like Facebook games are the moment, they will try and milk you by locking you in a compulsion loop. I can easily imagine taking a virtual museum tour and the Facebook popping up with a chance to buy a print of the last paining you looked at, as you spent 20 seconds longer on that painting than the others.
Personally I have no desire to use a Rift that is locked into your Facebook feed, constantly sending updates to your friends about what you are playing and encouraging to join you. I get shudders just thinking of the candy crush invites popping up in your face when you are trying to enjoy an immersive experience.
Wow being a lawyer for Beelzebub is difficult. I think that potentially Facebook has the resources and user base to make the Rift something truly game changing, heh literally. However all the things that stop Facebook being an amazing website, will be all the things that stop the Oculus Rift, erm Riftbook? From being amazing as well.
Twitter @hangmansj0e