Call of Duty Advanced Warfare Trailer
Posted by The Nerdiot on May 2nd, 2014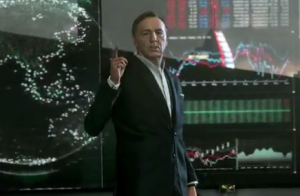 Call of Duty Advanced Warfare, No more Modern Warfare going on, now it's time for the future! And guess who is going to be agging you on as you're playing through the next chapter in the Call of Duty franchise, Kevin Spacey!


Let's check out the trailer first:





This is the Call of Duty we have all been waiting for, invisible copters, mech suits, drones(yea seen those already), but seriously.. gloves that can help you climb up walls? yes GLOVES THAT HELP YOU CLIMB WALLS LIKE SPIDERMAN!! oh and did I mention HOVERBIKES? There is so much excitement in this trailer, it's going to be hard to not get pumped up for this game.


Let me know what you think of the upcoming Call of Duty Advanced Warfare in the comments below, hitting stores on November 4th 2014.
You may also like..