Games with Gold August 2014 - Contest
Posted by The Nerdiot on July 1st, 2014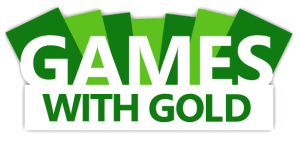 I'm not sure how most of you feel about the games that were revealed for July, but it seems it may be a bit of an upset for some of us. Having Microsoft giving us two arcade games for the month was a bit of a shock, but the games may be worth a shot even if they're only worth playing for a few minutes. Could this lead the way to maybe 2 games on demand games for August? I guess we'll see.
Until then, Nerdiots.com will be hosting another contest starting July 1st and ending on July 31st for Games with Gold August 2014. Last month we asked users to email or send us their pictures of their favorite games to our Facebook Account and boy oh boy did we get a HUGE response. The games you guys enjoy are amazing. Ranging from Call of Duty to Pac-Man!
This month however, we're going to go a different route, to enter this months contest all you have to do is like us on Facebook or follow us on Twitter and send a message telling us your favorite video game character. You can also email us your entry to [email protected]
The prize is any game of your choice valued up to $20 USD. Valid only in the United States.
You may also like..
30 Responses to "Games with Gold August 2014 - Contest"