The Hunger Games Video Game
Posted by The Nerdiot on May 2nd, 2014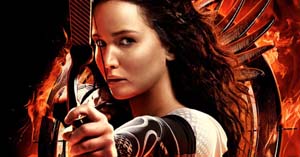 According to the interwebs, Lionsgate Entertainment has offically started a video game development division. It looks like no one really knows if they're going to be makin video games themselves, or if they're going to allow other companies to make games with their movie titles. Everyone seems to be mostly excited about a possible "The Hunger Games" video game, but I think there may be more potential that just The Hunger Games.


Check out this fan created Hunger Games arena. Simply amazing.






With a concept like this, we could easily see one of the best PVP games ever created, if done right.


Other games that could potentially come from this deal could include:
I, Frankenstien
Ender's Game
The Expendables
And Gingerclown.. KIDDING!!
So what do you guys think? With the fan made arena, I think this could potentially be awesome. If Lionsgate happens to see the fan made arena, I think they should pick the designer up for the real game. Make sure to check out more of his videos on his YouTube Channel - Username Joshua Wharton
You may also like..