Odd Thomas Movie Review
Posted by The Nerdiot on May 4th, 2014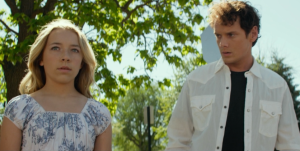 Odd Thomas Movie Review, starts out with action, mystery and insane ass kicking! The story of Odd Thomas played by Anton Yelchin(Fright Night), and yes his name IS Odd Thomas, is about a kid who can "see dead people" and is also a short-order cook at a diner.
I wasn't really digging the idea at first, a movie called "Odd Thomas" seemed a little iffy.. but then WILLEM DAFOE showed up.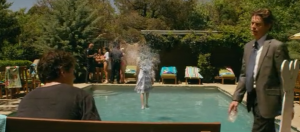 The characters quickly become loveable, Odd has a great personality, sense of humor and a great relationship with a beautiful young lady named Stormy(they were destined to be together forever!). Even some of the dead people have a sense of humor that can't be topped.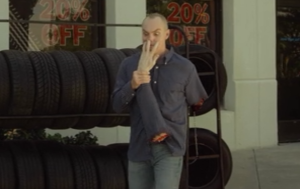 Aside from the great characters, and interesting story, the "bad guys" in this are these [demons?] creatures called "Bodachs". They thrive on evil, death and massive destruction. These are some really nasty creatures.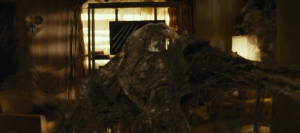 So our story revolves around "Odd Ball" trying to save the town from some giant massacre. Odd and Stormy go on a hunt for a man they have deemed "Fungus Bob", thinking he may be the start to this appacolypse. The story takes our Oddie to some pretty strange and disgusting places. Plates full of fingers, and tupperware with teeth. Odd Thomas becomes suspenseful quickly, events take off and trigger more events. Without spoiling this movie, you need to watch this.


Visual effects were amazing, I couldn't ask for more. If you don't stay til the end, you'll miss everything, you'll miss the best. It's hard to say much about this movie, if I say anymore it will give it away. It's been a long time since I've seen a movie that you just can't tell your friends about because you'll give the whole story away so easily.


Odd Thomas is on Netflix right now, be sure to check it out.
You may also like..
2 Responses to "Odd Thomas Movie Review"