Gotham: The Prequel to Batman Coming To Fox as Series
Posted by The Nerdiot on May 6th, 2014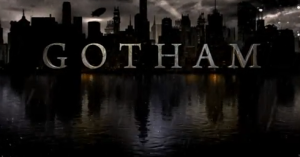 Batman is returning, this time to the small screen in "Gotham". This time the story takes place before the Batman movies, before Bruce Wayne was a millionaire playboy. When Bruce was only a child, before his parents were murdered.


Ben McKenzie will be playing James Gordon in this series, originally set to be released as a television movie, it looks like FOX now wants a full series of Gotham instead or maybe right along with a TV movie premiere for the series.


After watching years of Superman(Smallville) it looks like DC is going to bring us a drama that is well worth the watch. Gotham shows us previews of Catwoman, Poison Ivy, The Riddler, and The Penguin.


You can see in the trailer below that Gordon takes Bruce under his wing(no pun intended) after his parents are murdered in front of him. Gordon promises to find who did this, we see a few seconds of the transformation of Bruce into the Batman as well..


Gotham will be premiering in the Fall on Fox.


Also, one thing that I did notice about the death of Bruce's parents..


Maybe this was planned, maybe just a coincidence. Maybe I'm just seeing things, but I think we'll see much more of these types of things in the future on Gotham.



What do you think of the trailer? Is this going to be amazing or what?!
You may also like..