Channing Tatum to play Gambit in New X-Men Movie
Posted by The Nerdiot on May 13th, 2014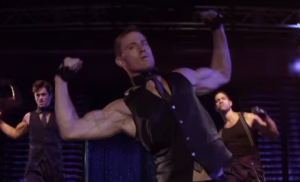 It's raining MEN.. X-MEN apparently. Channing Tatum is now confirmed to be playing the smooth talking Remy LeBeau. But can he pull off the accent?
Apparently it's not new news that Tatum wanted to play Gambit, rumors started spreading on IMDB back in January, and then after March's MTV movie awards, where Channing Tatum said he "would die" to play Gambit.
Here's a quote from Channing Tatum about being possibly being Gambit:
I met with Lauren Shuler Donner. And I would love it. Gambit is really the only X-Man I've ever loved. I mean I've loved them all, they're all great, but I guess from being down south – my dad's from Louisiana, I'm from Mississippi, Alabama, Florida – I don't know. I just related to him. He's just kind of suave… He's the most un X-Men X-Man that's ever been in X-Men. Other than maybe Wolverine, who's like the anti-hero. He's a thief. He's not even a hero. He's kind of walking the line of grey…He loves women and drinking and smoking and stuff so he's just a cool guy who happens to have a moral center….I hope it [comes together]. You never know it's a weird industry. If the stars align, I would die to play it. I'm already working on the accent. It's crappy at the moment.
They're saying that Hugh Jackman won't last much longer as Wolverine, and with the upcoming comic series where Wolverine will be dying(yeah.. Death.), it may be getting to a point where they may either kill Wolverine or they are going to have to replace him with someone else. And having Tatum there may make that easier to take for fans of the X-men movies.
So what do you guys think about Tatum playing Gambit?
Related:
The New Faces of X-Men: Days of Future Past
X-Men: Apocalypse Characters and Possible Spinoff
You may also like..