Windows XP Support has ended - Can I still use my Windows XP PC?
Posted by The Nerdiot on April 8th, 2014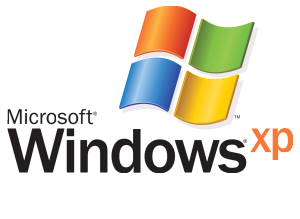 During the past 12 years or so, we've been delighted to have Windows XP in our homes, but that has all changed. As of April 8th, 2014 Microsoft will no longer support Windows XP. This obviously isn't the first operating system that Microsoft has discontinued support for, Windows ME, 98, and 95 are no longer supported and with good reason. Times change and it's time to upgrade your PC from XP to at least windows 7. I would say upgrade to Vista, but.. I don't think that would be a good idea, although some might.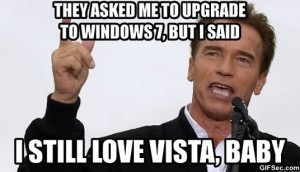 So the big question, is it ok to use your Windows XP PC still? Here's a couple issues you're going to run into.
Internet Explorer - The newest versions don't run on XP and will leave your web browsing open to issues
Anti Virus Software - Keeping this updated isn't going to be enough, soon they will not be creating updates for your XP anti virus
What should you do?
XP will run no matter what, it doesn't mean you have to leave your PC behind forever and upgrade. In fact I would keep your machine with XP on it so you can run older games if the need arises. As far as internet searches go, use Chrome or FireFox on your XP machine. Keep in mind that by 2015, you're probably going to want to upgrade to at least 8 anyways. Most people who are using XP don't care about hardcore gaming, major internet searching or anything extensive, so why bother?
However, if you're an online shopper or enjoy using your email and have sensitive information on your PC, by all means YOU SHOULD UPGRADE. Windows XP Support has ended, clearly, and you should not continue to use it if you use your PC all the time.
By now though, most people are already on windows 7 or higher.
Something to keep in mind when decided to upgrade, XP has been around for 12-13 years and is well known, hackers target PC's with XP and have no issues exploiting the system. Windows XP is old and chances are your PC is old and will need to be upgraded.


I don't suggest trying to upgrade, it's going to be cheaper to purchase a new PC. My suggestion to all, unless you're really in love with you XP box, just buy a new pc. Windows isn't all evil and there are better versions now that are more stable and fun(windows 8).


Ignore the internet.