Games with Gold June 2014
Posted by The Nerdiot on May 1st, 2014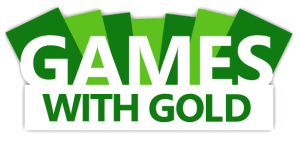 Click here to enter our Games with Gold July Contest!


Our contest is cut short this month, The games have been announced, click here for information. All guesses from here on out will not be valid for a large prize. So I will be choosing 3 users from this list.


Will Games with Gold be ending anytime soon? CLICK HERE TO FIND OUT!


It's now May, and we know our titles for the month. Dust: An Elysian Tail and Saint's Row: The Third, but what will June bring us? Was anyone disappointed with the games this month? For me they didn't seem to be that bad, but what will Games with Gold June 2014 have in store?


Each month we're going to hold a contest for our site users, if you can correctly guess the 2 games with gold games for the next month, in this case for the games with JUNE, then you will win a large prize from Nerdiots.com. If no one correctly guesses the games, then 3 people will be chosen randomly and will receive a gift from Nerdiots.com.


So for June, What do you think the two games will be? Leave your guesses in the comment section below, remember to only guess two games.


Just a couple tips from the past, remember to try to include one XBLA(Xbox Live Arcade) and one GoD(Game on Demand) game. The pattern seems to be that each month, there is one arcade game and one game that is on the marketplace. Try to avoid games that are fairly new, I think games like Grand Theft Auto 5, the newest installment in the Assassins Creed series, and other games that have just recently been released will probably not be free any time soon. It looks like for the most part they choose games for the non-arcade game that are under $20 USD. Keep in mind also that there are rumor sites out there, as the rumors pop up we will include them on here with gameplay videos and reviews.
You may also like..
96 Responses to "Games with Gold June 2014"