New Movies on Netflix Streaming June 2014
Posted by The Nerdiot on May 15th, 2014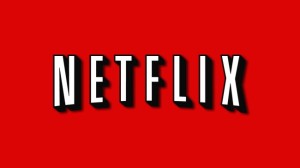 Netflix has been releasing some really amazing movies, in May we saw Kill Bill Vol 1 and 2, From Dusk til Dawn, a new season of Digimon appeared on there among other great movies and shows that were added. Now even though Netflix is raising the price per month, it's worth it. Remember though if you've been with them long enough(I guess if you're a current subscriber) then you won't be affected by the price increase for 2 years. So you'll be staying at the 7.99 a month rate. They'll be increasing their rate by as much as $2 USD. But here's a reason for you to keep your Netflix, or even start up a subscription now.


For the list of Movies and Shows expiring in June, 2014 click here.
Here's the list of New movies on Netflix streaming June 2014:



The Adventures of Milo and Otis
Apocalypse Now
At the Earth's Core
The Believer
Better Than Chocolate
Bingo
Blood and Chocolate
The Chorus
Clear and Present Danger
Cold Mountain
The Craft
Dance with Me
Duplex
Ever After: A Cinderella Story
First Knight
I.Q.
I'll Sleep When I'm Dead
Iron Monkey
Julia
Lady Vengeance
Left Behind 2: Tribulation Force
Left Behind: World at War
Loser
The Man from Snowy River
The Mean Season
Mission: Impossible 3
My Baby's Daddy
Nanking
Oldboy
Picture Perfect
Popeye (Robin Williams)
A River Runs Through It
Rudy
The Stepford Wives
Tetro
Wayne's World
We Were Soldiers
XXX: State of the Union



And don't forget this starts up on June 6th!

Orange is the New Black: Season 2
You may also like..
8 Responses to "New Movies on Netflix Streaming June 2014"