Playstation Network Games Playstation 3 Games for Free
Posted by The Nerdiot on March 24th, 2014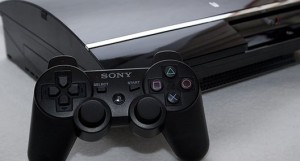 I'm not a fan of the PS3(or PS4) so writing an article on what is free for these Sony systems is pretty difficult for me. I guess my biggest issue is that the games are not yours to keep, once your subscription to PlayStation Plus is up you won't be able to redownload your games or even play them! That seems kind of harsh, but it does look like they're getting some pretty good games though and I suppose it's alright because once you decide to renew, you DO get to enjoy the games you had purchased again(free games), however if you do decide to be inactive for longer than 3 months you may lose your saved games that are stored in the PSN cloud. So all-in-all it's not that bad as long as you keep your subscription going or plan on re subbing again.

What games have been available on the PSN? Compared to the XBOX 360 game list, it looks like the PSN games have been a little better. I am a little disappointed that I didn't get a PS3 or a PS4, despite the fact that I'm not a fan.


So for the month of March, PSN users get to enjoy games like Dead Nation for the PS4 and Tomb Raider for the PS3. I have played this Tomb Raider game, and for being free, this is an awesome deal especially with a price tag of $29.99. A few other examples of the great games that PS Plus subscribers have received; Borderlands 2, Shadow of the Colossus, and Sleeping Dogs all for the PS3.


The nice thing about the Playstation Plus Instant Game collection is that there are free games available for all your Sony systems. So whether you own a Vita, PS3 or PS4, or all 3, you can you enjoy free titles on each of them.


Please feel free to correct me if I'm wrong on any of this information, I don't own a Playstation system of any kind, although I think I'll be looking at getting a PS4 in the future, but for now I'm sticking to my 360.
One Response to "Playstation Network Games Playstation 3 Games for Free"