Games With Gold April 2014 Xbox 360
Posted by The Nerdiot on March 6th, 2014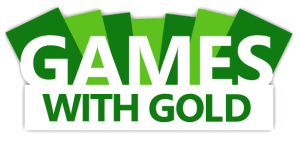 4/9/2014 - Update:
Hitman: Absolution is FREE even if you don't have Gold Membership, click here for more information
CONFIRMED! 3/31/2014 - Update:
It looks like the first game for April is going to be Hitman: Absolution.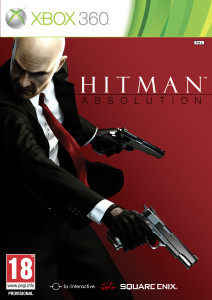 The April 16th Game is going to be: Deadlight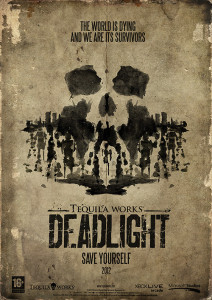 For those who don't know what Deadlight is, it's a apocalyptic zombie game. It looks like for April we've been given two really good titles. Thanks Microsoft!
So what will the Games With Gold for April 2014 be for Xbox 360? We have no clue yet, but we'll post here as soon as we find out.


So, last month I put my trust into someone who claimed to have good information. Sadly, I was let down, so this month we're going to wait to post the games until they are 100% verified as the real deal.


However, we are always open to conversation, so what do you think the games for April are going to be for Games With Gold?


I'm in love with the idea that Batman Arkham Asylum could be coming in the future, although I have read that people think that games like Minecraft, The Amazing Spider-Man(part 1), and Dark Souls may be coming to games with gold in the future. I can't imagine that Dark Souls will show up, same with Minecraft, as sales on those are still really good. Likely to see the Amazing Spider-Man come out for free after part 2 comes out in the theater.



It's really hard to say what's gonna happen, but we'll see. If you have any ideas, thoughts or comments, leave them below and if I like them we'll share them on Facebook and Twitter with our followers!
Make sure to check out these amazing articles and posts!



Update:
I just wanted to say thank you guys for pointing out that Dark Souls was available for free at some point in the past. I don't have the exact date. But just wanted to say thanks for helping. Everything you guys post is read and appreciated. Make sure to check out the rest of the site as well while you're here, we have some really good contributors and they have posted some really awesome articles. This site will be changing to bring everyone a much better experience in the future as well, so be sure to stay with us. Thank you again!



3/29/2014 - Update:
The rumor FLYING around the internet is that the two games are going to be Saints Row 2 and Terraria. Will this make you guys happy if this is true? Or do you think we expect something better?! Let us know in the comments below OR make sure to Like us on Facebook to join in the Games With Gold conversation AND know the games as soon as they're posted!
3/30/2014 - Update:
Another big rumor is that Ride to Hell: Retribution and Assassins Creed 3 will be the 2 games for April, we're not for sure but make sure to follow us on Twitter @TheNerdiot to stay up to date with what is going on!
138 Responses to "Games With Gold April 2014 Xbox 360"