Is E3 important anymore?
Posted by HangMan on June 8th, 2014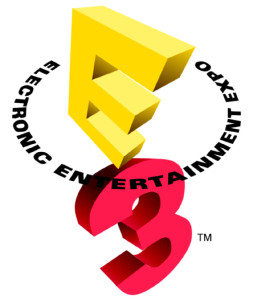 E3 is coming up soon, and unlike last years E3 which was packed full of console info, I am wondering if anyone is going to care. In the last couple of weeks we have already had some pretty big announcements and leaks, not to mention confirmation that a couple big games have been delayed until next year. To the point where I am wondering what the point of the big conference is.
It is easy to pick on Nintendo's ailing fortunes with the Wii U, but they started doing direct, conference like, streams from Japan. All the info you would put out at an E3 conference but without having to spend a fortune on travel, venues and fake gamer celebrities. And perhaps most importantly they talk about games that are months, rather than years away. Are they any worse off for that, no probably not.
So with Halo 5 and Far Cry 4 already confirmed, leaked video of a new Battlefield and Dark Souls like Project Beast games already dropping. Plus The Order and The Division both put back to 2015 (both of which were touted as potential console sellers), what surprises can we expect? I have no doubt that there will still be a couple of games that we have not seen before, but that raises even more concerns.
Watch Dogs recently was released to a middling critical reception. However one of the most notable points is that the game seemed to look and run more poorly than the E3 reveal from almost 2 years ago. Given that Watch Dogs, like the Order and The Division, was delayed significantly from it's first mentioned launch window. Well it makes me wonder if we can rely on anything that is revealed at E3.
Not to mention the fact that even if a lot of smaller companies go, chances are they are going to be missed in the media circus that E3 has become. The case being that, seemingly, that those who have the most money to spend will get the most attention. With all the companies vying for attention at the same time, it is a no brainer that a lot is going to go unnoticed by the journalists there, let alone the average joe gamer. Because that is the inherent problem with E3, it is reported on by games websites and magazines that need hits and sales, as E3 is trade only (in theory).
Unlike the likes of Pax and Gamescom, where the public can find those hidden games and shout about them on social networks. E3 is essentially a series of controlled events where the information we see as the public is very controlled and limited. E3 is going to become less and less important to everyone, and that can only be a good thing.
Twitter: @hangmansj0e