The Ultimate Warrior Dead at 54 WWE Wrestler
Posted by The Nerdiot on April 9th, 2014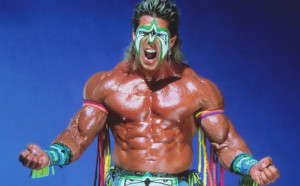 I remember as a kid watching Hulk Hogan, The Ultimate Wrestler, and other wrestling super stars jump on their stage and perform the most amazing acrobatics, showboating, and just overall crowd pleasing excitement. Now, as time goes on, they've grown much older, their bodies have changed, hair turns grey or falls out, wives cheat after they have kids that are now into their 20′s and 30′s, and yet their legends still live on.
It's a sad day today, James Hellwig aka The Ultimate Warrior has passed away today, only a few days after being added to the Hall of Fame on April 5th.


The cause of his death is unknown as of right now, or at least is not given out publicly.


Hulk Hogan tweeted: "RIP WARRIOR. only love. HH" and 9 hours later Hulk again tweeted: "We talked,both forgave each other,we hugged ,we shook hands as we told each other I love you,I am so sad,God bless his beautiful family HH"


Although his cause of death has not been given out, it looks as though it was expected to happen.


We thank you Ultimate Warrior, for being such an awesome entertainer and superstar! RIP.