The Simpsons 12 day marathon on FXX
Posted by The Nerdiot on April 10th, 2014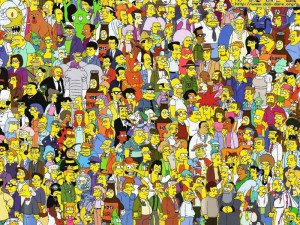 FXX, a network that has only recently appeared, coming to life on September 2nd of 2013, replacing Fox Soccer(source), will be bringing us a marathon of epic proportions. The Simpsons, which has been on Sunday night television for the past 25 years, will be airing on FXX as an all day marathon.. for 12 days straight. Airing 552 episodes of The Simpsons non-stop for 288 hours straight.


I had to break this down because it didn't seem right, but 288 hours gives enough time to air about 785 twenty-two minute long episodes of a television show. So with Commercials and possible an infomercial or two, this is going to be awesome!


If you're a huge fan and haven't seen every episode, this is your chance to catch up.


Along with The Simpsons, a couple other additions will be coming along as well. Wilfred will be moving over from FX to it's new home on FXX, Raising Hope will be airing starting in the Fall as well.


Not only will the Simpsons be on this huge block of continuous airing for 12 days, but after that The Simpsons will then be airing every Sunday four hours.


I may take some grief for this, but I feel that this is just a way to bring in more viewers to a dying show, for those who are huge fans of the first 10-15 seasons(myself), this is going to rock. I don't own any of the seasons and can't wait to see the old episodes again.


The 12 days of the Simpsons will start on August 21st and should run until the 1st of September (Source).