The Goonies II coming soon
Posted by The Nerdiot on April 22nd, 2014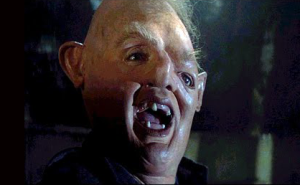 Is it good enough for you? What's good enough for you is good enough for me, It's good enough, it's good enough for me…


It looks like The ORIGINAL Goonies may return in the sequel to the 1985 film, The Goonies!. The Goonies II is reportedly being written by Steven Spielberg and the original cast could return. How exciting!


Back in the 80′s, we had huge hope that there was going to be a sequel shortly after the VHS release of the original, unfortunately we were left with an awful game for the NES.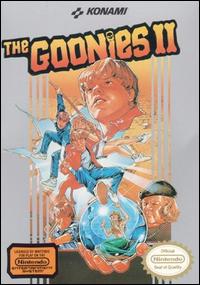 Goonies II
(Source)


The game was a huge let down, and for years rumors of a sequel flooded our thoughts and eventually the internet. Watching Josh Brolin get older, Sean Astin get shorter, and Corey Feldman doing whatever Corey Feldman does, hope seemed to slowly go down hill. Then it seemed that the Goonies were starting to pop up everywhere. Martha Plimpton was on Raising Hope, Sean Astin is Sam Gamgee and Raphael on the new TMNT cartoon, Brolin was W. Bush and Feldman has been popping up everywhere.


But almost 30 years later, can a sequel really succeed? We've lost a pretty decent amount of the original cast including Sloth(John Matuszak), Mama Fratelli(Anne Ramsey), and just recently Rosalita(Lupe Ontiveros) passed away in 2012.


If we do see a sequel, aside from the original Goonies, who else would you like to see? How about Troy and his football buddies? Maybe he's a super famous car wash owner now? Could Data's dad be a world famous inventor? And how about Mrs. Walsh? With the death of Mr. Walsh(Keith Walker, 1996), will they work that in and have her remarried?


I guess only time will tell, and with a genius like Spielberg writing the sequel, I have a feeling it's going to be amazing.
2 Responses to "The Goonies II coming soon"